We carry the following cat treats that we believe represent the best in the industry. Talk with our knowledgeable staff for assistance selecting the right treat for your pet.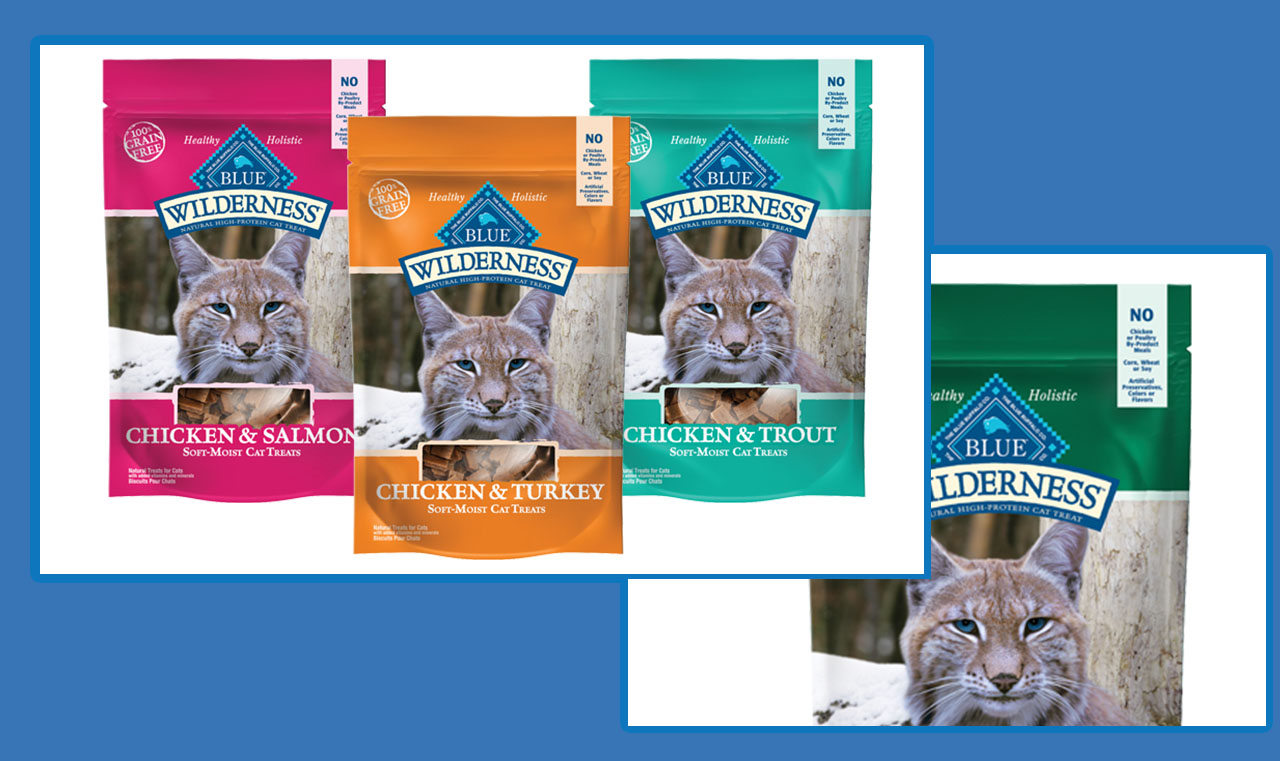 Blue Buffalo
If you're looking for the perfect reward for your feline friend, Blue Buffalo has the healthy cat treats to keep your kitty purring. Each recipe starts with real meat and contains only the finest natural ingredients, so you can feel great feeding these treats to your cat.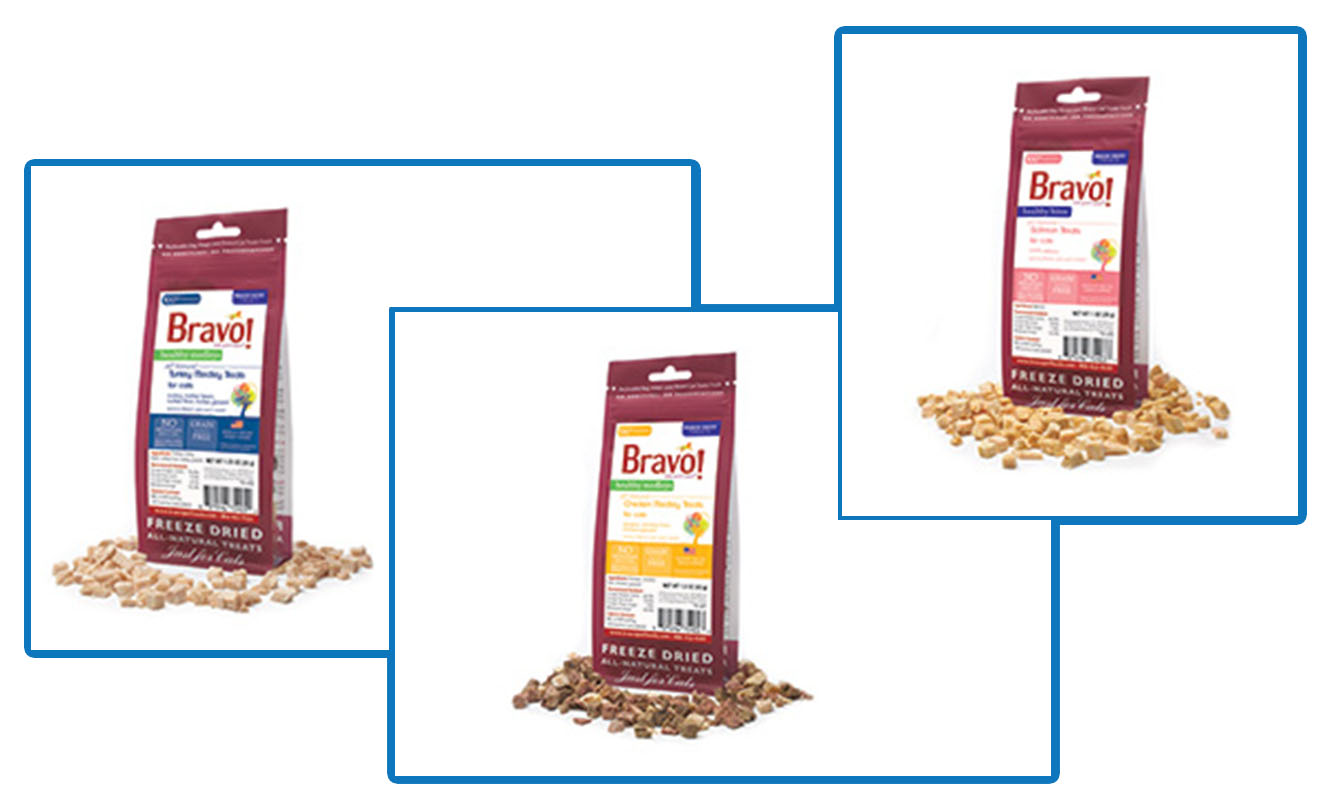 Bravo
Packed with protein and naturally low in fat, these perfectly portioned, bite-sized morsels are sure to win your purrsnickety friend's nibble of approval. That's because they're made from 100% poultry or seafood that has simply been freeze dried. And since freeze drying doesn't degrade the original nutritive value, it has been retained in the most bio-available form for felines.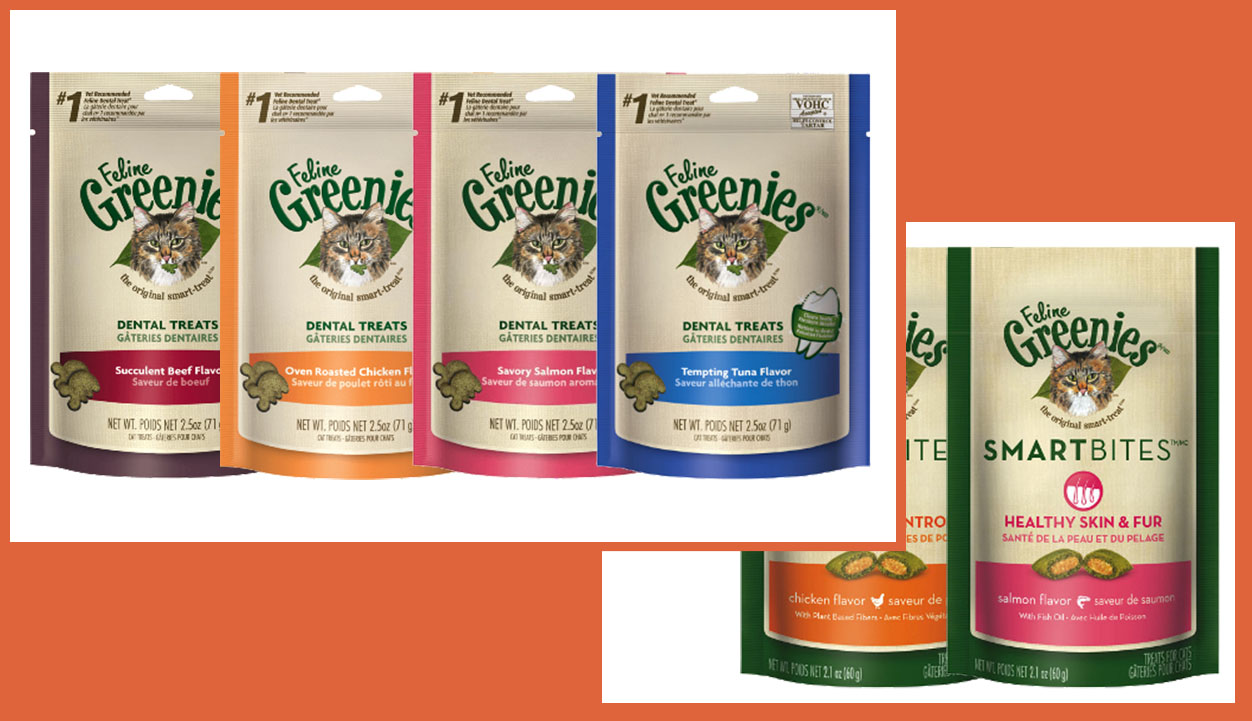 Greenies
Feline Greenies™ Dental Treats offer complete nutrition and help your cat maintain good dental care. They have a unique shape and crunchy texture that's proven to reduce tartar. Plus, with an irresistible taste, they are sure to stir up purrs of joy. Cat dental care has never been easier or more delicious.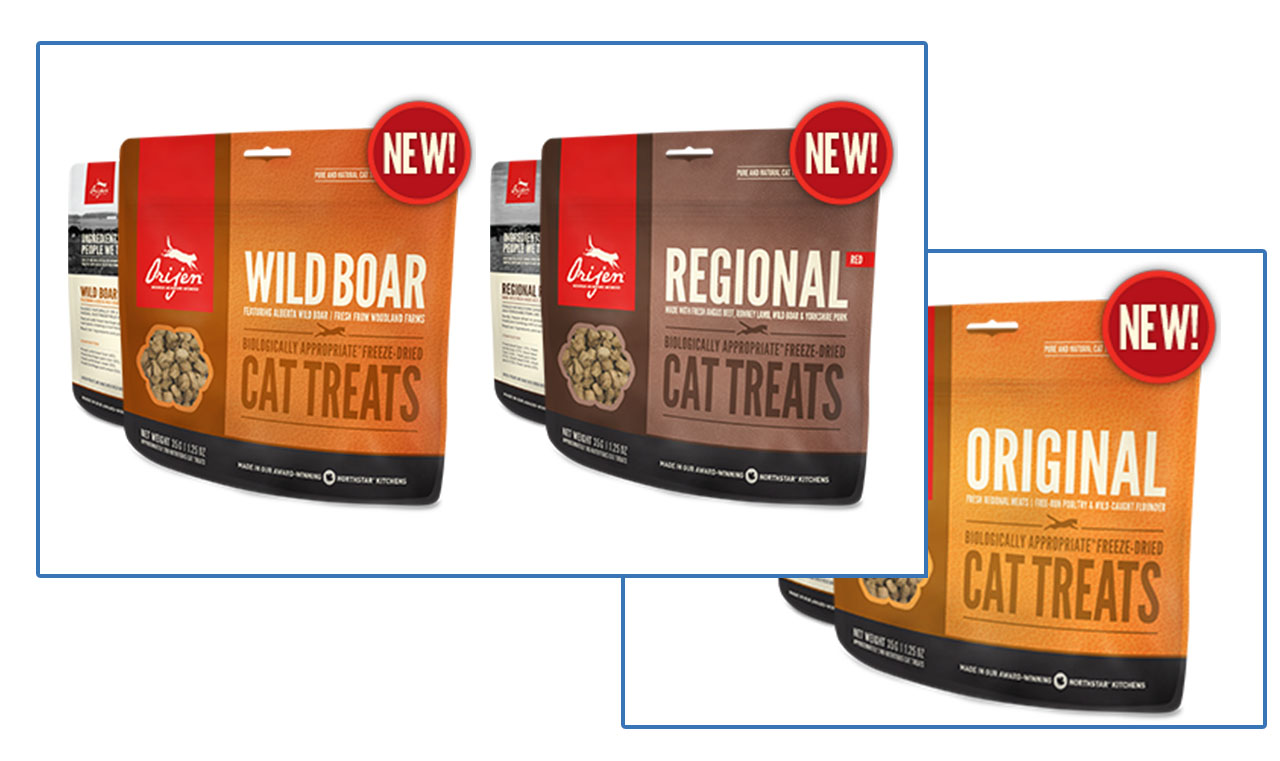 Orijen
Made with 100% fresh meats, poultry or fish (and nothing else!), gently freeze-dried to lock in all of their natural goodness, these delicious ORIJEN treats are bursting with goodness and taste your cherished cat will love you for.