U Wash Dog Wash Suites
Bath time for your pet made easy at Healthi Paws.
You clean your pet and we clean up the mess!
Our two U Wash dog wash units, located at Healthi Paws North in Valparaiso, Indiana, are available to use without an appointment. The private suites are cleaned and sanitized after every use and come equipped with no-slip flooring to ensure safety of our two and four legged customers.
Getting your pet into the tub is easy!  A removable door enables your pet to walk in, rather than be lifted. A hydraulic lift allows you to raise and lower the unit to the height that is comfortable for you. Eye hooks in the tub make it easy to safely secure your dog, regardless of his size.
Once you are ready to start bathing, the flexible hose with fully adjustable water temperature allows you to reach every inch of your pet. Shampoo and conditioner are always included and available within reach. We know this part can make a mess, which is why customers love using our units. We clean the mess for you!
Finish off using the towels provided and our air dryer that includes adjustable speed and temperature. Fans of our U Wash Dog Wash have come to rely on everything being provided to keep your dog smelling good and looking great, without the hassle and mess of home bathing!
Our 2 dog wash units include:
Waterproof aprons, shampoo/conditioner, towels, blow-dryer

Hydraulic foot pedal to raise & lower shower unit.

Shower head with easy pull-trigger and flexible hose.

Tub ring with attached lease restraint.

Multiple eye hooks to secure pet within tub.

Rubber mat to keep your dog elevated above the dirty water.



U Wash Dog Wash Prices
0-15 lbs $15
16-25 lbs $21
26-75 lbs $26
75+ lbs $36
*There is a 30 minute time limit with a $2 charge for every 5 minutes after the 30 minute time limit.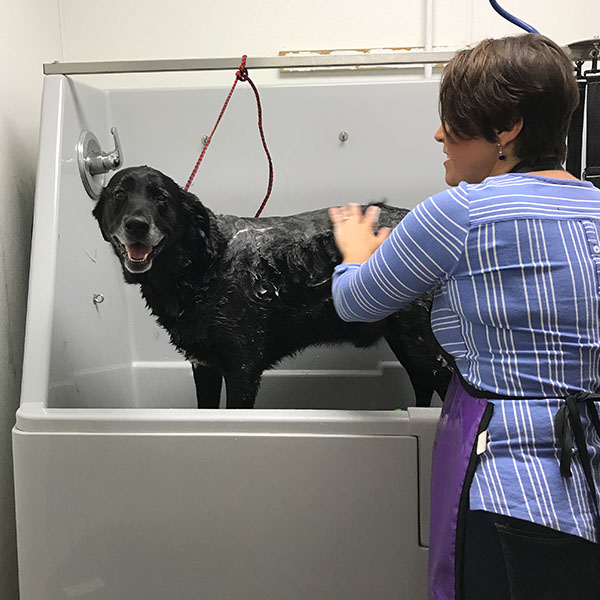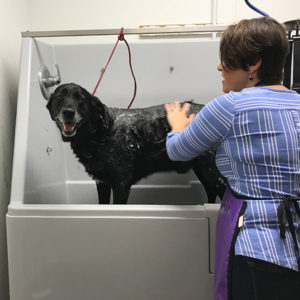 Shampoo, conditioner and towels included.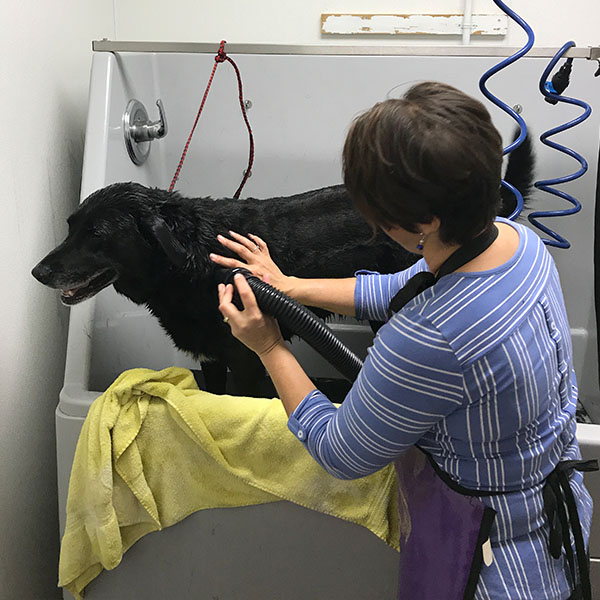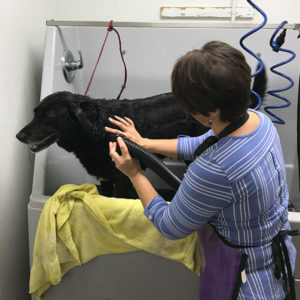 Leashes for secure placement & air dryer included.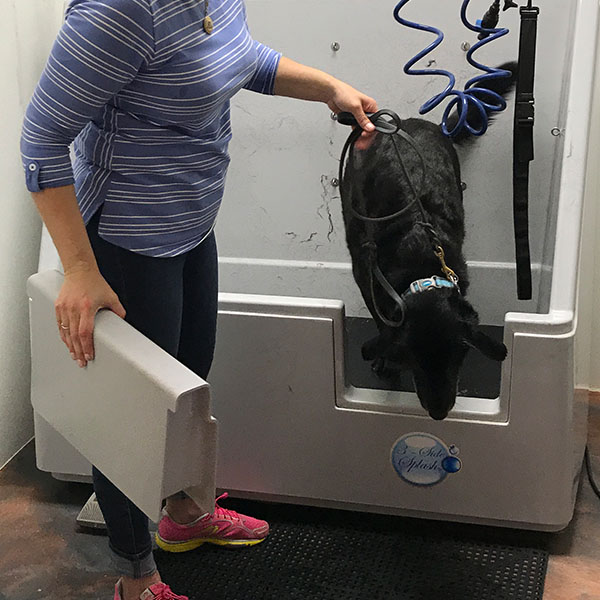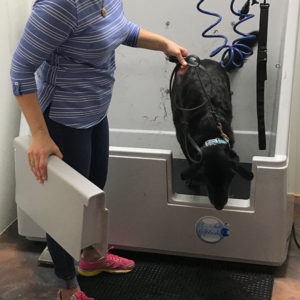 Hydraulic lift & removable door make for easy use.
1/2 Price U Wash on Sundays!
Enjoy 1/2 price U Wash on Sundays.
Give your pet a quick spa day!
Clean your pet in our private U Wash suites. You clean your pet – we clean the mess!
Last U Wash at 4:30 p.m.