We offer a large selection of treats to satisfy your dog's craving for something special. We have dog treats for all breeds of dogs, and all phases of life. Talk with our knowledgeable staff for assistance selecting the right treat for your pet.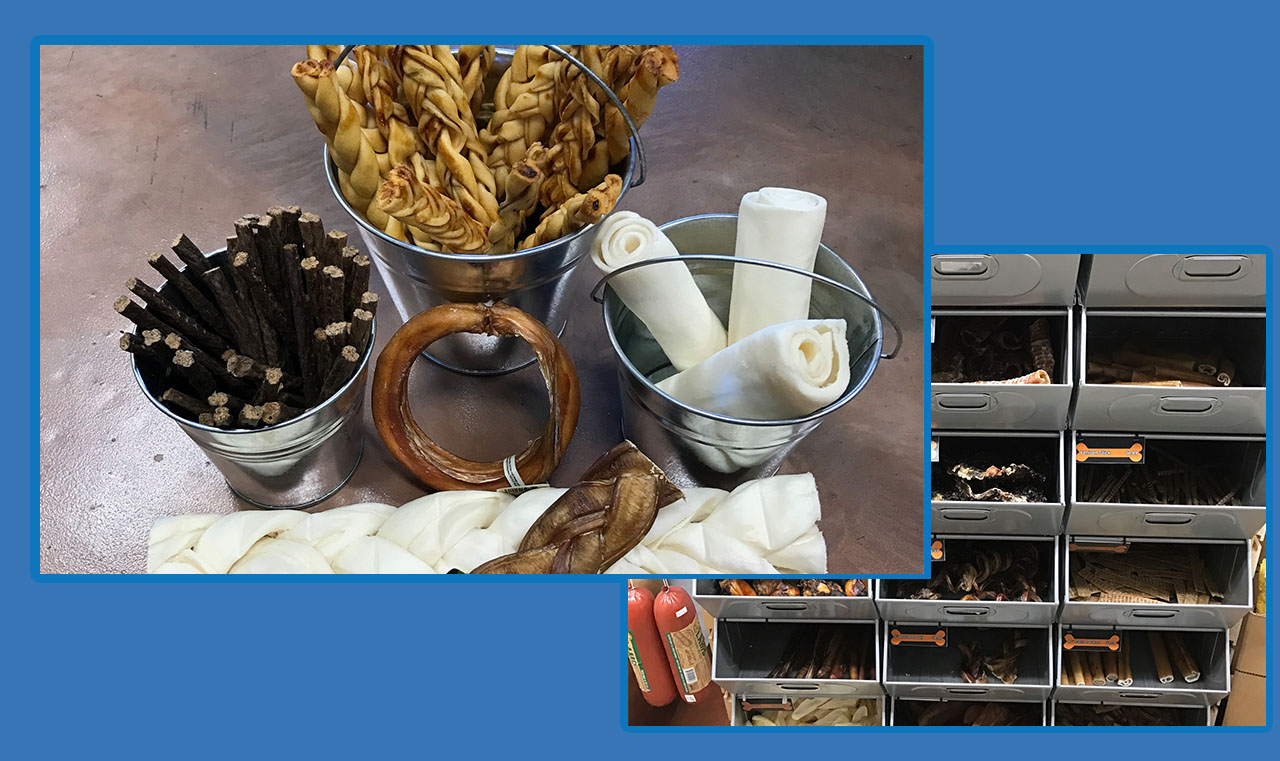 Rawhide Treats &
Body Parts Bar
Pets love when they receive treats from our "Body Parts Bar" which stocks items such as duck heads, turkey feet, cow hooves and so much more. Our team can help you select a treat appropriate for your dog's age and size.
We also carry a large selection of rawhide treats. Rawhide satisfies your dog's innate urge to chew, helping you to avoid destructive chewing behavior from both puppies and adult dogs. Rawhide provides stimulating activity by entertaining your dog and keeping his mind alert, which is especially important for older dogs that may not be as active.
Rawhide also helps improve dental health by helping to scrape away plaque, control tartar buildup, and maintain gum health. This diminishes bad breath, keeps teeth whiter, and reduces the risk of potentially serious dental problems.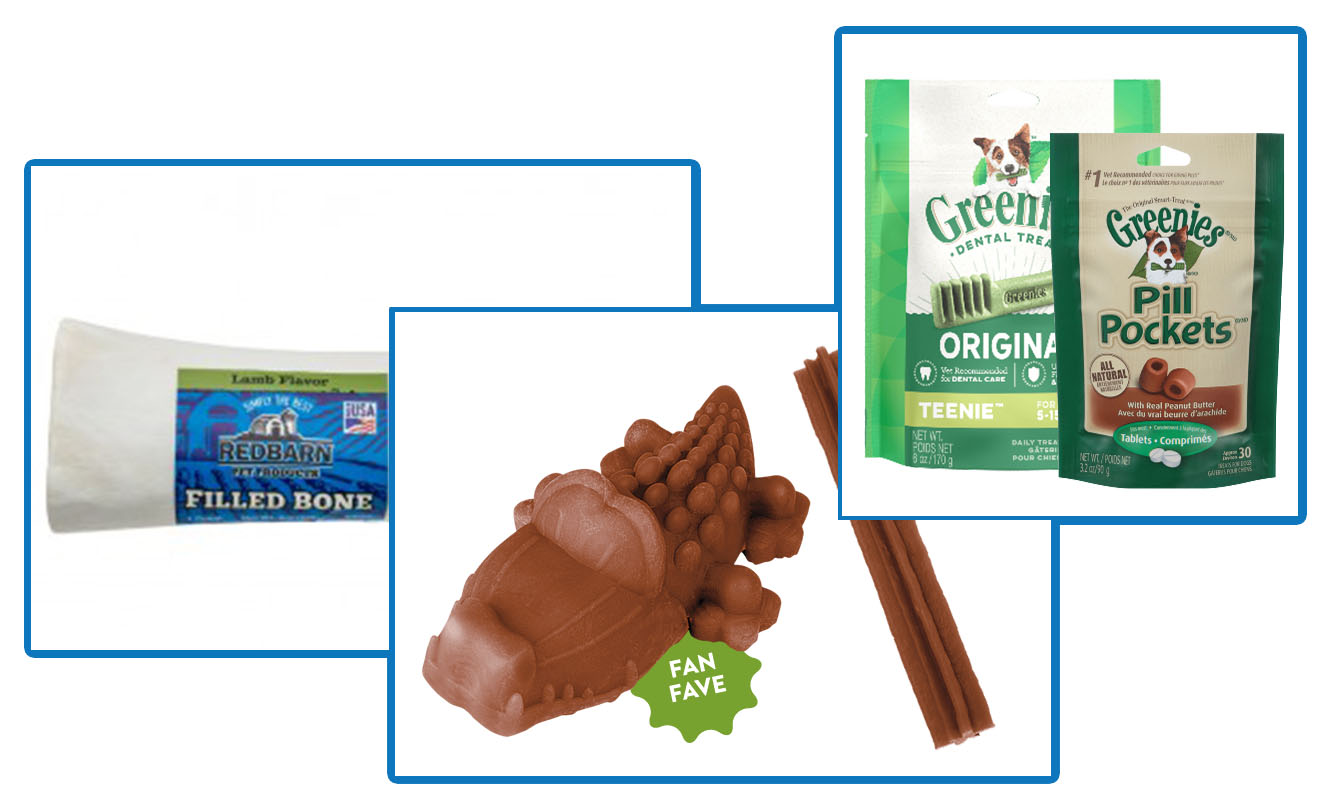 Dental Treats
Dental treats for dogs work with a mechanical action similar to how your tooth brush works, where it will scrape the surface of the tooth and help brush away plaque and tartar that has accumulated. It's important to select a product with a flexible chewy texture that's going to allow a dog's teeth to sink in up to the gum line. One dental treat a day will keep your pet's oral health in great condition.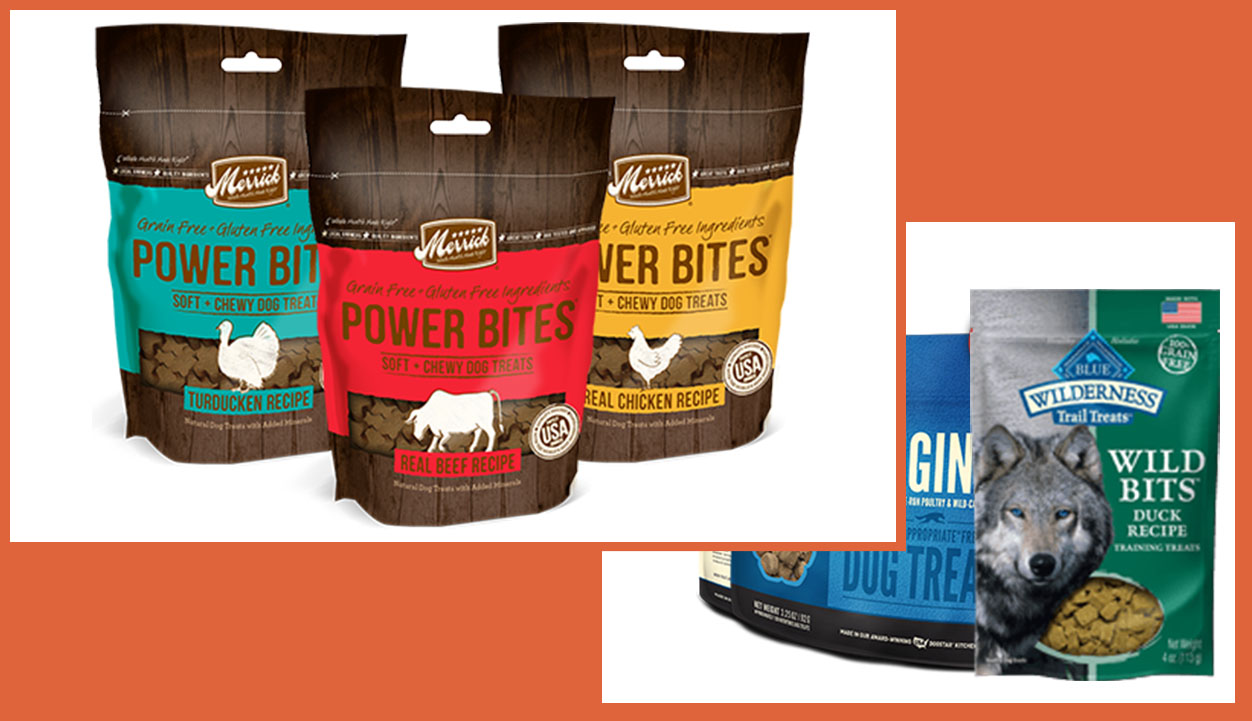 Gourmet Treats
The recipes that make up our gourmet treat selection have protein as the first ingredient, and include added nutrition from fresh fruits and vegetables. These healthy treats an be used to help with training or just as a special reward for your pet.
Healthy Treats
These treats take the alternative approach that many of our customers have asked for. For example, Treatibles pet treats are non-toxic, plant-derived wellness chews infused with non-psychoactive phytocannabinoid rich hemp.
Training Treats
Training treats are carefully formulated to provide owners with a small, healthy treat in a variety of textures that you can confidently give to your dog as you work on good pet behavior together.